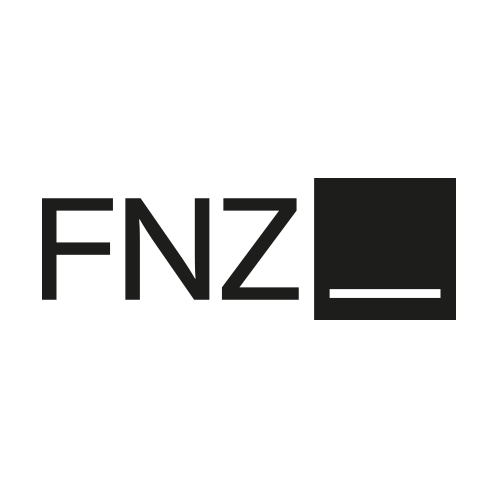 O společnosti
Obor společnosti: Ekonomie | IT
Lokace: Brno
FNZ is the global platform provider in the wealth management sector, partnering with over 650 of the world's leading financial institutions and over 8,000 wealth management firms. With over 4,000 employees in 21 countries, FNZ's mission is to open-up wealth, empowering all people to create wealth through personal investment, aligned with things they care about the most, on their own terms. 
FNZ combines technology, infrastructure and investment operations in a single state-of-the-art platform that frees its institutional customers to create hyper-personalized and innovative products and services, that are seamlessly aligned with the needs of their clients. To date, FNZ has enabled over 20 million people, from all wealth segments, to invest in an effective, simple and transparent way, making wealth management accessible to everyone.
Hledáme
We are searching for fresh, motivated talents with a potential, that are eager to learn and help us achieve our company goals. You should be a pro-active person with advanced knowledge of the English language, be keen to learn new things every day and ideally you should see your career growth in finance and technology sector.
Pracovní příležitosti
RPA Developer
Druh úvazku: Plný úvazek
Lokace: Brno
---
Production Support Officer
Druh úvazku: Plný úvazek
Lokace: Brno
---
Internship Analyst Developer/Tester
Druh úvazku: Částečný úvazek Trainee program
Lokace: Brno
---
Graduate Analyst Developer or Graduate Analyst Tester
Druh úvazku: Plný úvazek
Lokace: Brno
---
Nabízíme
As a global organization, with offices around the world, we offer travel opportunities and remote working, as well as real investment into your own personal and professional growth. Be part of a highly successful, rapidly growing, global business that is leading the delivery of financial services via cloud computing and partners with some of the world's largest companies. Remuneration and career advancement is based on individual contribution and business impact rather than tenure or seniority.
Kontaktujte nás
Adresa: Rašínova 637/7, 602 00 Brno-střed, Česko